a shortfilm musical by Philipp Hartmann (GER/ARG 2023, 22 min.)
starring: Roger Koza, Elmar Podlasly, Anne Döring, Nico Schmidt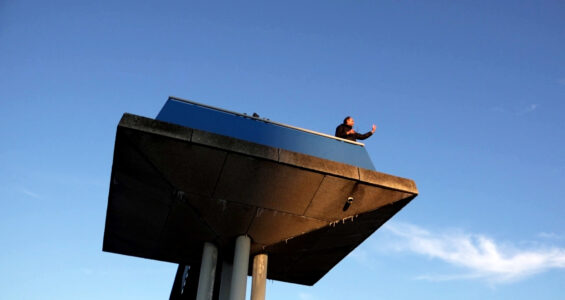 SCREENINGS:
world premiere: nov 15th 2023 @Cortopolis Festival Córdoba, ARGENTINA
---
An Argentinian cinephile returns after a year and a half of the pandemic to Hamburg, looking for a man he had encountered for just a couple of minutes on the street. They are connected by the love for cinema and the devotion of John Ford. This musical is a celebration of friendship through cinema.
Un cinéfilo de Argentina regresa a Alemania después de un año y medio de pandemia en búsqueda de un hombre que conoció en la calle por unos minutos. Los une solamente el amor al cine y la devoción a John Ford. Este musical no es otra cosa que una celebración a la amistad a través del cine.
Ein Cineast aus Argentinien kommt nach eineinhalb Jahren der Pandemie nach Hamburg zurück – auf der Suche nach einem Mann, dem er für ein paar Minuten auf der Straße begegnet war. Die beiden eint die Liebe zum Film und die Verehrung von John Ford. Ein Musical, das die Freundschaft durch das Kino feiert.
---